Our Facility
Our 17,300-square-foot emergency care center contains 34 examination rooms, a trauma bay and three distinct care zones designed to facilitate flow through the department and limit patient wait times. We have a specialized behavioral health room, video interpretation services and social services coverage to assist patients and families with unique needs.

As a Level I Trauma Center and Verified Burn Center we provide care to more than 69,000 children and adolescents who come through the doors of the Emergency Department annually.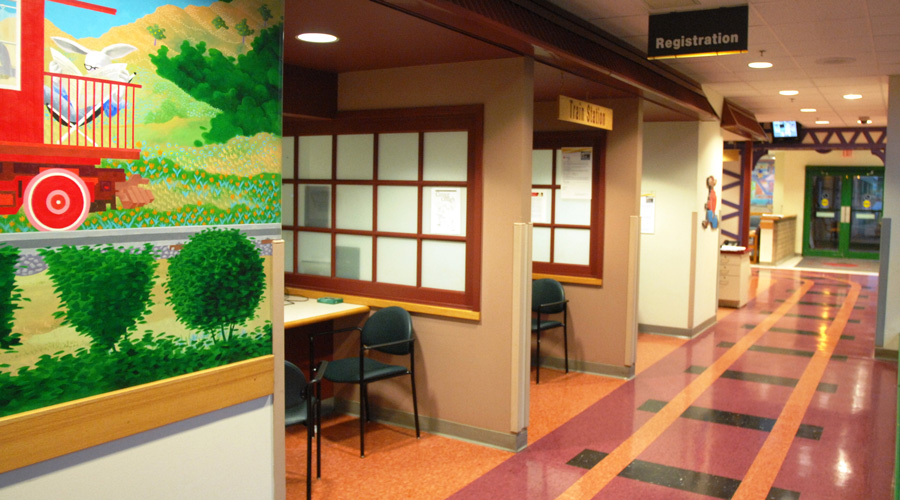 Our Team
St. Christopher's Hospital for Children in Philadelphia has highly qualified experts who are specially trained to work with the individual and treat the unique needs of pediatric patients.
Board-certified pediatric emergency medicine physicians are in attendance at all times. These physicians are specially trained to diagnose and treat children with common illness as well as respond to pediatric emergencies. Additional pediatricians and nurse practitioners staff the Emergency Department to provide care for our patients. The nursing staff is specially trained to care for children requiring both routine and emergency care. The Emergency Department has pediatric medical and surgical subspecialty providers available as needed on a consultative basis.
Referrals to the Emergency Department
Physicians who refer a patient for emergency evaluation are encouraged to speak with an attending physician by calling the dedicated Physician Referral Line.  
We also have a critical care transport service available to referral centers 24 hours-a-day, seven days-a-week. Our critical care transport team is comprised of nurses and paramedics who provide basic and advanced care under medical direction while transporting patients between facilities.