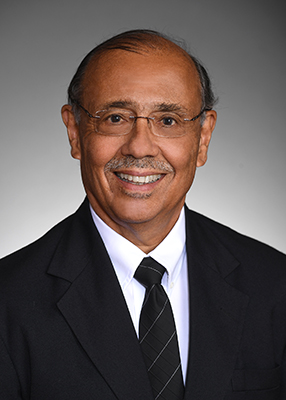 Tower Health announced today that Fernando Garcia, MD, was named Chair, Department of Pathology and Laboratory Medicine at Reading Hospital and Medical Director, Pathology Service Line for Tower Health, effective February 26, 2022. In this role, he is responsible for providing medical leadership and program development for the Department, as well as integrating and evolving Pathology services provided across Tower Health.
Prior to joining Reading Hospital, Dr. Garcia most recently served as Chair of Pathology at Cancer Treatment Centers of America (CTCA) in Philadelphia. At CTCA, he served as Chair of Cancer Committee, overseeing the effort that achieved Accreditation with Commendation as a Comprehensive Cancer Center from the Commission on Cancer. He also spent 19 years at Drexel University College of Medicine, where he was a Professor of Pathology, Medical Director of Immunopathology Laboratory, Medical Director of the Image Analysis Laboratory, and Medical Director of Tissue Procurement Facility. He was later named the Regional Director of Anatomic Pathology and Medical Director and Service Chief of Hahnemann University Hospital.
His professional background includes extensive experience at Kansas University at Kansas City, where he implemented a Fine Needle Aspiration Clinic to serve the ENT Department, and served as Director of the Tissue Culture Core Facility, Medical Director of the Cytopathology Laboratory, Director of Dermatopathology, and as Assistant Professor of the Pathology Department.
Dr. Garcia is a member of the American Society of Cytopathology, American Association for Cancer Research, The Association of Directors of Anatomic and Surgical Pathology, United and Canadian Academy of Pathology, the Peruvian National Academy of Medicine, and the American Society of Urologic Pathologists.
Dr. Garcia graduated from Universidad Peruana Cayetano Heredia Medical School in Lima, Peru. He completed a residency in pathology at the University of Kansas, followed by a fellowship in surgical pathology and infectious diseases at Vanderbilt University in Tennessee.
About Tower Health
Tower Health is a regional integrated healthcare system that offers leading-edge, compassionate healthcare and wellness services to communities in Berks, Chester, Montgomery, and Philadelphia Counties. With nearly 12,000 team members, Tower Health consists of Reading Hospital in West Reading; Chestnut Hill Hospital in Philadelphia; Phoenixville Hospital in Phoenixville; Pottstown Hospital in Pottstown; and St. Christopher's Hospital for Children, a partnership of Tower Health and Drexel University in Philadelphia. It also includes Reading Hospital Rehabilitation at Wyomissing; Reading Hospital School of Health Sciences in West Reading; home healthcare provided by Tower Health at Home; TowerDirect ambulance and emergency response; Tower Health Medical Group; and a network of 25 urgent care facilities across the Tower Health service area. For more information, visit towerhealth.org.