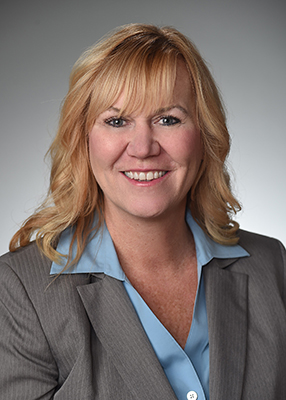 Tower Health announced today that Christine Keithly, MSN, RN, NEA-BC, has been promoted to Vice President for Nursing Administration & Operations. In this role, Ms. Keithly will lead the integration of Nursing strategic and financial planning across the system – including setting direction for a responsive Nursing workforce plan as well as overseeing patient care systems and models, the nursing talent pipeline, recruitment and retention, and Nursing leader development. 
 
Her responsibilities include oversight for the Tower Health Transfer Center, centralized cardiac monitoring, and virtual patient observation as well as centralized staffing and scheduling for all Tower Health hospitals, Enterprise Tower Select Float Pool, Tower Select Agency, Workforce Labor Pool, and external agency labor and contract management.
 
Among her many accomplishments in her previous role as System Director for Nursing Operations, Ms. Keithly led workforce optimization programs across the health system using predictive analytics to create nurse staffing models. Her work enabled Nursing to reduce the need for reassignment and reduced total nursing labor expense. She also coordinated the system-wide nurse staffing response to meet the COVID-19 patient demand.
 
Ms. Keithly joined Tower Health in July 2019. Prior to that, she managed the Nursing Network Center at Penn Medicine. She is board certified as a nurse executive and received her Bachelor of Science in Nursing from Immaculata University in 2022. She obtained her Master of Science in Nursing Informatics from Walden University in 2019 and will receive her Doctor of Nursing Practice degree this year from Wilmington University.
About Tower Health
Tower Health is a regional integrated healthcare system that offers leading-edge, compassionate healthcare and wellness services to communities in Berks, Chester, Montgomery, and Philadelphia Counties. With nearly 12,000 team members, Tower Health consists of Reading Hospital in West Reading; Chestnut Hill Hospital in Philadelphia; Phoenixville Hospital in Phoenixville; Pottstown Hospital in Pottstown; and St. Christopher's Hospital for Children, a partnership of Tower Health and Drexel University in Philadelphia. It also includes Reading Hospital Rehabilitation at Wyomissing; Reading Hospital School of Health Sciences in West Reading; home healthcare provided by Tower Health at Home; TowerDirect ambulance and emergency response; Tower Health Medical Group; and a network of 25 urgent care facilities across the Tower Health service area. For more information, visit towerhealth.org.