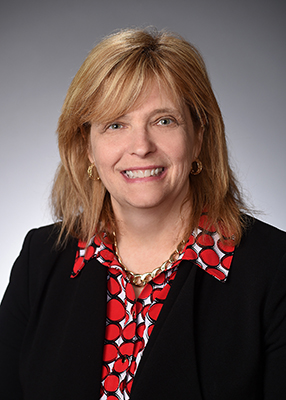 Tower Health has named Ann Blankenhorn, DNP, MBA, RN, NEA-BC, the Vice President, Nursing Clinical Practice & Education & Center for Patient Safety. In this leadership role, Ms. Blankenhorn is responsible for system-wide Nursing Clinical Practice, Professional Development, Infection Prevention, Patient Safety, Nursing Informatics, and Patient Education.
Ms. Blankenhorn joined Reading Hospital in 2009 as a Senior Director for the Surgical Division and oversaw the Joint Replacement Center, Orthopedics, and Surgical/Bariatrics/Gynecology. She also successfully transitioned the opening of the medical complexity unit and the Psychiatric Emergency Services area.
In 2018, she was named the Senior Director of Clinical Operations and was responsible for planning, administering, and directing the operations for the Nursing Department at Reading Hospital. Most recently, she served as Chief Nursing Officer at Pottstown Hospital for the past three years.
Ms. Blankenhorn received a BSN at Pennsylvania State University, an MSN at Drexel University, an MBA at Alvernia University, and a Doctor of Nursing Practice at Thomas Jefferson University.
About Tower Health
Tower Health is a regional integrated healthcare system that offers leading-edge, compassionate healthcare and wellness services to communities in Berks, Chester, Montgomery, and Philadelphia Counties. With nearly 12,000 team members, Tower Health consists of Reading Hospital in West Reading; Chestnut Hill Hospital in Philadelphia; Phoenixville Hospital in Phoenixville; Pottstown Hospital in Pottstown; and St. Christopher's Hospital for Children, a partnership of Tower Health and Drexel University in Philadelphia. It also includes Reading Hospital Rehabilitation at Wyomissing; Reading Hospital School of Health Sciences in West Reading; home healthcare provided by Tower Health at Home; TowerDirect ambulance and emergency response; Tower Health Medical Group; and a network of 25 urgent care facilities across the Tower Health service area. For more information, visit towerhealth.org.