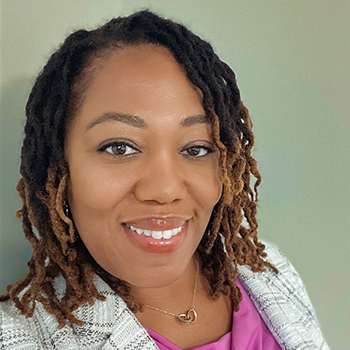 Tower Health announced today that Desha Dickson has been named Vice President of Diversity, Equity, and Inclusion and Community Wellness. In this new role, she will serve as the organizational leader within the system to drive the development, implementation, and integration of best practices and resources to increase diversity, equity, inclusion, and cultural proficiency within Tower Health. She will also continue to be responsible to develop and implement initiatives aimed at working with community partners to improve the health of communities served by Tower Health through innovations in health education and community engagement, including completing the Community Health Needs Assessment and Implementation Plan. 
She joined Reading Hospital in 2011, most recently serving as Associate Vice President of Community Wellness. In this role, she worked to design programs and build partnerships to improve health, wellness, and the quality of life in Berks County.
Ms. Dickson also helped to initiate the Reading Hospital Street Medicine Program, which provides medical care and links to social services for individuals that are homeless or housing insecure. She was instrumental in the development of Reading Hospital's Center of Excellence, which was created with a grant from the Pennsylvania Department of Human Services. Under Ms. Dickson's leadership and guidance, Reading Health received a $4.5 million federal grant aimed at identifying and addressing social determinants of health by creating a "hub" that bridges the gap between Medicare and Medicaid patients' clinical and social service needs. Reading Hospital is one of only 32 organizations in the country to receive funding from the Centers for Medicare & Medicaid Services to pilot the Accountable Health Communities (AHC) care model.
Ms. Dickson has also created programs that provide local students with educational opportunities in healthcare. She developed an internship program at Reading Hospital that enables local high school students to gain work experience in a variety of departments within the healthcare setting, while advancing their professional skills through monthly seminars covering topics such as interview skills and financial planning. Students interact closely with staff, who become mentors, contacts, and references who can help guide the students' educational and career paths after the completion of their internship. 
Prior to joining Reading Hospital, Ms. Dickson worked at United Way of Greater High Point in North Carolina, where she was the Vice President of Community Impact. She received her master's degree in Nonprofit Management from Eastern University and her bachelor's degree in Psychology from West Chester University. 
About Tower Health
Tower Health is a regional integrated healthcare system that offers leading-edge, compassionate healthcare and wellness services to communities in Berks, Chester, Montgomery, and Philadelphia Counties. With nearly 12,000 team members, Tower Health consists of Reading Hospital in West Reading; Chestnut Hill Hospital in Philadelphia; Phoenixville Hospital in Phoenixville; Pottstown Hospital in Pottstown; and St. Christopher's Hospital for Children, a partnership of Tower Health and Drexel University in Philadelphia. It also includes Reading Hospital Rehabilitation at Wyomissing; Reading Hospital School of Health Sciences in West Reading; home healthcare provided by Tower Health at Home; TowerDirect ambulance and emergency response; Tower Health Medical Group; and a network of 25 urgent care facilities across the Tower Health service area. For more information, visit towerhealth.org.