Our roots in the community began to grow when St. Christopher's Hospital for Children opened its doors in 1875. It is a tradition we are proud to continue as we meet the changing needs of our neighbors and families.
At the heart of each and every one of our teams is a commitment to healthy communities. We find we can best serve our patients and their families here in our facilities and in their own homes and neighborhoods. It is part of who we are and who we always will be.
Child Protection Program
It is hard to imagine anyone intentionally hurting a child. But nearly 700,000 children are abused in the U.S. every year. Our Child Protection Team offers evidence-based protocols to evaluate children, recommend treatment, and prevent misdiagnosis. Learn more.
The Center for the Urban Child
We are here for families and children not just to promote their physical health, but to support family health, too. In addition to pediatric primary care services, we offer free services and connect families with programs you need to help care for your child exactly how you want to. Learn more about the Center for the Urban Child.
Ronald McDonald Care Mobile Dental Program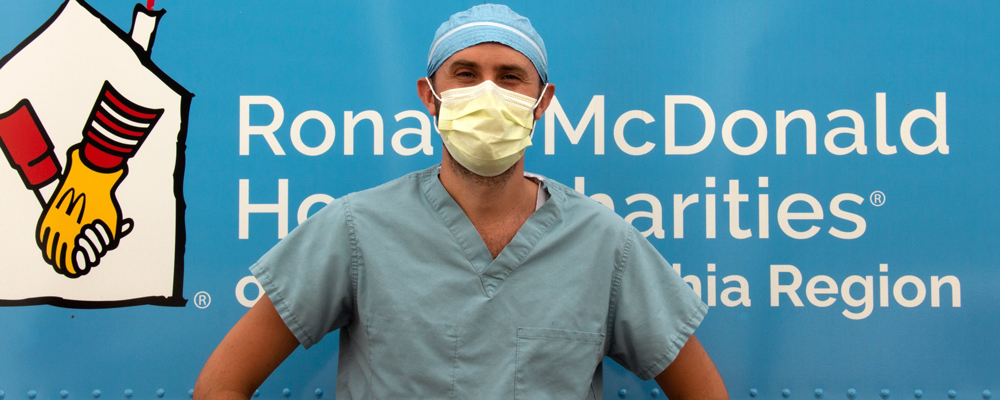 At times, it can be hard to access care for your child. Whether it is getting to an appointment or paying for care, we understand.
With this mobile dental program, our providers bring high-quality dental care to your child at no-cost to you. You can find us at schools and community learning centers throughout northern Philadelphia. We offer children ages six months to 14 years the following services:
Dental examinations
Teeth cleaning
Fluoride and sealant placement
X-rays
Fillings
Tooth extractions
Other restorative treatments

Call 215-427-8877 for more information.
Sign Up
Fill out this confidential online form to help us provide dental care to your child.
The Ronald McDonald Care Mobile Program is funded by St. Christopher's Foundation For Children to operate in partnership with St. Christopher's Hospital for Children.
Other Community Programs
Our entire team is always on the lookout for ways to support families and children through community initiatives. Some of these include:
Free health screenings at local women's shelters and schools
School donation drives
Charity walks and runs
Seminars and conferences