The neonatologist in the future needs to have a strong clinical foundation to continue learning and to practice medicine during the exciting changes that will occur during the 21st century. Our fellows practice at different NICUs (level III/IV). Care is provided for all types of patients ranging from normal deliveries to critically ill newborns who are transferred to our hospital requiring complex surgery or ECMO. We believe that using Evidence-based medicine and understanding research techniques and strategies will provide tools for the candidate to understand the medical literature and to develop approaches to answer new questions to advance the care of newborns.
The fellowship training program in Neonatal-Perinatal Medicine is a three-year program accredited by the Accreditation Council for Graduate Medical Education (ACGME). There is full salary support for all three years. Dr. Alison Carey is Director of the Division of Neonatology and Dr. Anja Mowes is the training Program Director. Our program accepts three first year fellows each year.
Mission Statement
The Fellowship Program's mission is to prepare trainees for a career in academic Neonatal-Perinatal Medicine. We accomplish this goal by offering exposure to a large, diverse population of patients along with in depth training in research design, techniques, and hypothesis generated experiments. If interested, fellows are guided through the steps in preparing a grant.
Neonatology Fellowship
Program Interviews with Dr. Alison Carey and Dr. Anja Mowes.
Watch the Video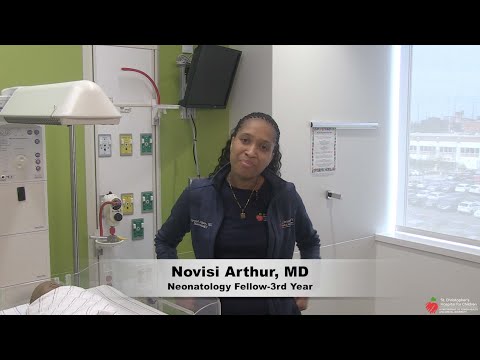 What Our Fellows are Saying: Neonatology Fellowship Program
Watch the Video
Program Facts 
| | |
| --- | --- |
| Program Accreditation | ACGME |
| Program Accreditation ID# | 3294121082 |
| Program Size | 9 |
| Program Founded | 1984 |
| Program Success Rate | 100% |